Store Hours
Mon, Tues, Thurs, & Fri. 9am - 5pm
Saturday 9am - 4pm
CLOSED WEDNESDAY
CLOSED SUNDAY
RV Financing
Application
Buying an RV may be easier than you think. Our Finance Department has over 37 years experience in assisting customers just like you obtain credit for camper loans. We ensure a confidential process where we'll help you get the best financing possible. Feel free to call us, or you can start the process by filling out and submitting the form below.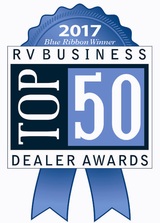 RV Financing Application
Please fill out the all required fields below before clicking on submit form.